A too-soon look at next fall, sans the inevitable injuries, suspensions and other pratfalls of the long offseason.
- - -
What's Changed. It's well-known that civilization reached its peak in all aspects in 1994, dammit, and a commitment to manly iso runs at Tennessee is just one of many important factors in restoring the universe to its proper balance. Alas, as I asked last year: when did the Vols get soft? Phil Fulmer had never coached a team that was outrushed on average before 2006; it happened in 2007 for the second year in a row, by a little more than 25 yards per game. Beginning with the worst running season in Fulmer's tenure, 2005, the offense skewed increasingly toward Erik Ainge:
Re: the big dips in '06: Remember that year's play-stealing clock rules.
- - -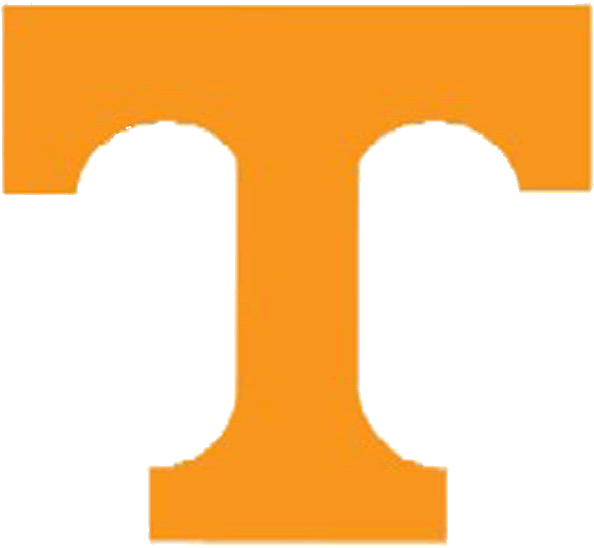 The least you should know about Tennessee...
2007 Record • Past Five Years
2007: 10-4 (6-3 SEC; 1st/East)
2003-07: 44-20 (27-15 SEC)
Five-Year Recruiting Rankings*

-
2004-08: 11 • 4 • 23 • 3 • 35
Returning Starters, Roughly
14 (8 Offense, 6 Defense)
Best Player
Linemen usually get priority here if possible, so I hate to overlook the all-America love being foisted upon Anthony Parker in the preseason mags. But Eric Berry did all the things a five-star superstar recruit is supposed to do: kid switched from corner to safety and still started from the second game, picked off five passes, recovered two fumbles, finished fourth on the team in tackles and was generally awesome enough to win Freshman of the Everything and force a second team all-SEC vote from the senior-loving coaches. The trajectory for any player with this level of hype and immediate impact is pretty obvious: it's full-fledged star mode from here forward.
Not to Rub It In or Anything
A few things that have happened since Tennessee's last SEC championship:


• LeBron James' jr. high graduation
• Emo
• Nineteen SEC head coaching changes
• Beyoncé
• Columbine
• Predator stars Jesse Ventura and Arnold Schwarzenegger inaugurated as governors
• Birth of Anti-Christ
• Heath Shuler elected to Congress
• Urban Meyer promoted from WR coach
• Joe Buck begins announcing NFL games
• Death of Pat Sumrall
• George W. Bush's entire presidency
- - -
* According to Rivals
These are not huge disparities, but they do betray a philosophy, and a clear shift in Tennessee's mindset with Ainge and David Cutcliffe in favor of the short passing game. The Vols hit successive lows in 2005-06 in overall yards per carry, which dropped to an embarrassing 3.1 against SEC defenses in 2006, and in their failure to produce a 1,000-yard rusher in either season, which was once a birthright to the starting tailback – hell, they had two 1,000-yard guys in 2004, when Gerald Riggs and Cedric Houston led a ground attack that averaged a healthy 4.5 per carry against the rest of the conference. 
Not that there's anything wrong with throwing the ball around more often with a quarterback as capable as Ainge, but with both he and Cutcliffe moving on, the pendulum should be swinging decisively back in the direction of the old fashioned running game. Things did improve on the ground last year: Arian Foster shook off a sketchy sophomore season and looked like the feature back UT's been waiting for, a nice tool to have when you're breaking in a new quarterback, Jonathan Crompton, who threw a dozen mop up passes last year and completed less than half his attempts in each of the only two starts of his career in 2005, both Tennessee losses. 
One thing Crompton does bring that Ainge did not: some modicum of athleticism, if new coordinator Dave Clawson is interested in implementing some of the spread option/zone read business without resorting to sticking wide receiver Gerald Jones in the shotgun with no threat to pass or catch the defense off guard, as Cutcliffe often did to surprisingly good effect last year. That's only an occasional option, at best.
What's the Same. The other factor favoring a return to the cloud-of-dust brawn of yore: five offensive linemen are back with at least half a season of starting experience, and three of them – Ramon Foster, Anthony Parker and hard lovin' Josh McNeil – have substantially more than that. That trio, along with Chris Scott, who moved from right guard to left tackle, started every game last year, allowed the fewest sacks in the nation (four...four) and comes in with 80 career starts between them, almost all over the last two years.
The ridiculous sack number was a result at least in part of Ainge's grasp of the offense and ability to get rid of the ball quickly and/or wisely (or not so wisely) when he did face pressure, but you don't shut out the pass rushes of Florida, Georgia, Mississippi State, Alabama, Arkansas, LSU and Wisconsin without being unusually good up front. Parker got a little all-America notice after last year and is all over the place on the preseason teams this spring; Foster and McNeil look like all-SEC types, and the entire group will be in the NFL in two years barring some kind of catastrophe. That's good for a new quarterback, and better, with a 1,100-yard senior behind them, for getting back to the smashmouth routine.
They Grow Up So Fast. One of the knocks on Tennessee before last season was the extreme youth at receiver and in the secondary, which you can still see on this year's depth chart: of the 66 career starts between the returnees at both positions, 65 of them came last year. With the exception of now-departed safety Jonathan Hefney, the secondary was almost entirely dependent on first-year guys, one of the reasons it was – as the summer hand-wringing predicted – burned badly in the first two months: the young 'uns were shocked for 40 points three times in their first seven games and had the partisans eyeing the torch and pitchfork store after the 510-yard, 41-point, zero-turnover rout at Alabama. After that game, though, you got one of those bye week turnarounds, in terms of opportunism, if nothing else: interceptions jumped from six in the first seven games to ten in the last seven, and touchdowns fell from fifteen to ten. By the SEC Championship, even if LSU racked up 460 yards with its backup quarterback, the rookies were helping hold the Tiger offense to a season-low 14 points (LSU's other seven were off the afore-linked interception return). That should qualify as a strength this time.
The receivers, I dunno. Lucas Taylor was clearly the go-to guy, but Austin Rogers and Josh Briscoe were more role players whose fates seem tied to the quarterback, and therefore are not guaranteed to show up with the same consistency. Of the noobs who came in with "gamebreaker" hype, Kenny O' Neal caught two passes and decided to transfer; Ahmad Paige redshirted as a prelude to being arrested for blazing in a parking lot in January. Gerald Jones (also caught with weed with Paige) and Denarius Moore were more involved and seem much more likely than Rogers and Briscoe to pay off as big play threats, if there's room for them.
Overly Optimistic Post-Spring Chatter. Crompton led touchdown drives on four of the first five possessions of the Orange and White Game in April, including a touchdown bomb to Moore on the first play, locking down the starting job over would-be upstart B.J. Coleman – though I haven't read anything yet about the DBs that were scorched losing their positions. No: good quarterback in a new system=good Spring, so good, in fact, Fulmer didn't want it to end, ever:
When Tennessee's Orange and White Game ended April 19, coach Phillip Fulmer had just one regret.
"I'd like to have about 30 more days of spring practice," he said.
That's because Fulmer left Neyland Stadium feeling good about the team's progress in general and the improvement of the offense in particular. The unit seemed to catch on to the system of new coordinator Dave Clawson as the spring went on, displaying its grasp of things in the spring game.
- - -
Which means nothing, as Mark Richt will tell you, but even the thought has to put defensive coordinators on edge: all questions about the UT offense are based on growing pains from Crompton, who's basically the only new face. If there's more than meets the eye to him, or to Clawson pulling the strings, the ceiling for the entire group gets about ten stories higher than it already is. No need to panic because of some scrimmage – just a warning.
Tennessee on You Tube. To set the stage for the Vols' game with Alabama in 1985, you should start with the incredible ways UT beat Bama in1983 and 1984. Then viddy the dramatic game in Birmingham en route to the '85 SEC championship:
The rest of the season is up in parts one, two, and five. What happened to Part Four? You'll have to take it up with oz615, if you're man enough to dare challenge the great and powerful, etc.
See Also: It will be ten years this November from the greatest two minutes in Tennessee history, not involving Josh McNeil, anyway. ... Six hours at Neyland Stadium condensed into a couple minutes before, during and after last year's game against Georgia. ... And before he hated immigrants, Heath Shuler sponsored anti-Gator legislation in the rain in 1992.
Best-Case: There's plenty of optimism to be culled from the "manly iso" angle. Nobody has or will have the Vols competing for the East again with should-be juggernauts at Florida and Georgia, but then again, nobody knows how to clutch and hold and work the points like Fulmer. His best teams have always come as a surprise: the 1998 Vols were an afterthought minus Peyton Manning, but rode defense and a strong running game to an upset of Florida and an eventual mythical championship; the 2001 Vols were an afterthought behind one of Spurrier's strongest Gator teams, but rode defense and a strong running game to a Sept. 11-delayed upset of Florida for the division title; the 2004 Vols were an afterthought with a true freshman quarterback but rode defense and a strong running game to an upset of Georgia and held on for the division; the 2007 Vols were an afterthought after a couple early defensive embarassments but dominated Georgia and held on through a bad loss at Alabama and a couple overtime scares to take the division. Tennessee has won big with this formula before; high expectations aren't necessary, or even encouraged. 
Trust us, Jon: Once you've made it this far, it's a downhill job from here.
- - -
And there won't be any, since four of the first six games are such serious business: at UCLA, vs. Florida, at Auburn, at Georgia before mid-October. After that, as usual, things lighten up considerably, give or take the Alabama game. This bunch can't reasonably expect to knock off Florida and Georgia with a new quarterback, etc., but it can't lose both games, either, if it wants to have any shot at the division. A split there – a tall order, to say the least – would allow UT to get its championship on by taking care of business the rest of the way and hoping for the right combination of losses to fall in its lap, a la 2004 and 2007. Even if they miss out on another title game, the Vols can still be a  strong at-large contender in the BCS (zero big money bowls since 1999) at 10-2.
Worst-Case: Early Pacific road trips have gone pretty badly for SEC teams this decade (see: Alabama at UCLA in 2000, Auburn at USC in 2002, LSU at Arizona State in 2005, Arkansas at USC in 2005, and Tennessee its own self at Cal last year, for starters), which means nothing specifically except that chronically mediocre UCLA shouldn't be written off in its glorious Neuheiselian premiere. If Tennessee goes down in the Rose Bowl, it's looking at a very bleak short-term future, where Florida, Auburn and Georgia will all be significant favorites and where 2-4 – 0-3 in the conference – becomes more likely than not. From there, Athlon bizarrely lists Alabama as a 'projected victory' despite Bama's 24-point win last year, which certainly suggests there's nothing automatic about the Third Saturday tilt (which is, not unusually, actually on the fourth Saturday this time). If the Tide do turn out to be victims, somewhere among Mississippi State, South Carolina and Kentucky is a snake in the grass, waiting to strike UT down to 7-5 and disappointment and the Music City Bowl or something. If quarterback is a really serious issue, the supposedly friendly schedule down the stretch is still tough enough to leave the final damage at 6-6, and the anti-Fulmer natives as restless as they were after the 2005 debacle.
Non-Binding Forecast: Our Usual Hotel, Jeeves, or Bust. If Tennessee does start 0-3 in the conference, it will be a mirage, and the Vols will be back in the polls by November, when they'll be going about their usual second half dominance in workmanlike fashion. I don't know if that means they'll actually improve as the season goes on, or whether improvement is necessary for such a front-loaded slate. But in lieu of serious corruption of the UGA-UF death match for the division, that's the line you'll hear – especially re: Crompton – during the run-up to the familiar date in one of the Florida consolation bowls on New Year's, whatever they're calling them these days.