To start, today has been set aside in some circles to celebrate the "Orange and Maroon Effect" in solidarity with Virginia Tech. States around the country will be ringing bells for Virginia at noon and the university is asking everyone to wear maroon and orange. The Hokie baseball team brings the campus to life tonight against Miami, the first on-campus sporting event since Monday's massacre. The 'Canes will present a $10,000 check to the Hokie Spirit and Memorial Fund before the game.
SMQ is already maroon and orange, but I will be adding the Hokie ribbon to the sidebar and silently rooting tonight for Tech to have something cheer about again as a community.
Onwards...
• Saban Yet to Sign! All the falderall about Nick Saban's massive contract, and the Tuscaloosa News tells us this morning Don Nicky hasn't closed the deal with Alabama three and a half months into the job. My god, why? Why?
Saban, frankly, doesn't have time for this contract shit: "I'm focused on spring practice. There are no issues relative to it. These things just take a little time sometimes."
• Reefer Madness in Draft! The Atlanta Journal-Constitution printed a couple national stories Thursday more "popular" online than "Johnson Admits Pot Use" - the must-read "Angry Soccer Mom Drops Child Off On Interstate," for example, or "Woman Registers a .47 on Breath Tester" - and none of them was accompanied by a poll gauging readers' responses to individual behavior therein. However, if the AJC had run polls asking people to respond in 'Yes' or 'No' fashion towards a woman who slaps and abandons her teenage daughter in traffic or the two accidents caused by possibly the drunkest driver in Washington state history, the results wouldn't have been any more lopsided than they turned out on the  importance of admitted marijuana use by top tenners Calvin Johnson, Gaines Adams and Amobi Okoye:
Do you think the admission of marijuana use by a college athlete should affect his position in the NFL draft?
Yes. 16.95% (750)
No. 83.05% (3,675)
Well, fine, so the public is irretrievably
laissez-faire
, the decadent libertines, but certainly noted authoritarian statesman and law-abiding, constipated citizen Chan Gailey will not stand for the suggestion of such brazen illegality in his locker room.
"I doubt it will have any effect whatsoever," said Gailey, a former Dallas Cowboys head coach with 16 years of experience in professional football. "I think he's a great young man who probably did it one time to see what it was like and told the truth [when asked about it]. I don't think it's an issue with him."
Tommy Bowden, at least, is a strong Christian with a stronger accent. No way he can stand by while his young men are accused...
Clemson coach Tommy Bowden said the information about Adams was news to him but not exactly shocking.
"I hold him in the same esteem as President Clinton. He's in good company," Bowden said, adding that he would hope his children and players wouldn't try marijuana. "If I would have to pick a guy off the team who hadn't tried it, it would be [Adams]. But I don't know if he inhaled or not."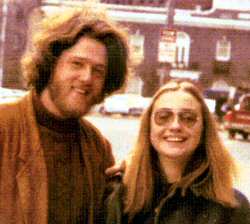 Did not toke with that defensive end.
- - -
So much for that image problem - even middle-aged
coaches
are past being uptight about a little, uh, experimentation. Okoye reportedly told his interrogators he
tried weed
as a 16-year-old freshman. The only person who could possible care about that is
John Walters
or, because of
recent circumstances
, Roger Goodell. Any authoritarian effort that can barely rely on coaches to appear to give a crap in one of the largest newspapers in the country is a doomed one. And Calvin Johnson only did it that one time to fit in with and stoke the appetite of the malnourished youth of the Chilean Mapuche tribe, anyway. Chill.
• Bowden Knows, Doesn't Tell! The Greenville News says Tommy Bowden has a number one quarterback, and that's almost definitely Cullen Harper, but the names in the "clear pecking order" aren't far enough apart coming out of the Spring for the coach to actually reveal them.
Papa Bowden, meanwhile, has hired a special teams coach for the first time, "because defensive ends coach Jody Allen asked for the job." Mickey Andrews has wanted that job for a decade, and all he had to do was ask?! Argh! Wind sprints! Bring me freshmen! Bowden's early Spring assessment for the News: "...it looked about the same. We keep missing field goals."
• Nutt Supports Ban! In shocking news, Houston Nutt has no complaints about the NCAA's pending ban on text messaging by coaches. Not that it will stop him from texting Donna Bragg or any other non-recruit at all hours, but it might help with those $500 phone bills, at least.
The Democrat-Gazette also backs up Thursday's L.A. Times report that Mitch Mustain's deal with USC is done, but does not provide any clearer sourcing for the story. No report has confirmed the transfer with Mustain, or Pete Carroll, or anyone on record, relying instead in both cases to date on "a source." A USC spokesman told the Democrat-Gazette its lips are sealed until the quarterback actually enrolls.
• Approved! Michigan's esteemed Board of Regents unanimously approved an indoor facility it hopes will create a "safer practice environment" for a measly $26 million. Did Hurry Up Yost require a multi-million dollar indoor practice environment? He did not. But then perhaps he was able to put Oosterbaan Fieldhouse to "maximum use," probably including a meat locker of some kind. This is not directly related to the suit filed against the university's stadium expansion plan by disabled veterans, but angry Brian should be happy about it, anyway. Er, less angry.
• Let Them Eat Steak! Ignoring again the eternal lessons of Luther Van Damme, Michigan State will provide steak for the winners of its Spring game, and pork and beans for the loser. What's wrong with pork and beans, I ask ya? Tight end Kellen Davis guaranteed a 20-point victory for the Green team. SirDarean Adams, aside from providing the name for my first-born, guaranteed thirty. White team quarterback Brian Hoyer burst into tears at his teammates' public lack of faith in his abilities.
Purdue's defense has already enjoyed its beefy spoils.
Zook leaving Florida for Illinois was one thing, but the Butkus? Ah, Dick, not the Butkus!
- - -
•
No Butkus But Butkus!
Dick Butkus is
suing
the Downtown Athletic Club of
beautiful
Orlando over the club's use of his name to give out the award given to the linebacker it deems the best in the nation since 1985. His suit says the DACO "concealed" the fact that an affidavit  granting the use of Butkus' name without payment would bar him from using his own name in connection with the award and criticizes the club's charity fundraising. Butkus also wants to take control of the award to move it to its true "home base," Illinois - "Florida is `a fine football place, but it's not Dick Butkus land,'" according to a lawyer in the suit. The real reason he's upset? Paul Posluszny over A.J. Hawk in 2005.
• That's Trouble With a Capital 'T,' and That Stands for Tatoo: There are two things Ed Zbikowski told his son about succeeding in life, and young Tommy just blatantly violated one of them last month. What's a guy supposed to do when he plays with some kind of undiagnosed pelvic pain and grades his play as an 'F'? Anyway, it's not like he has some stupid barbed wire on his arm. You wanna take it up with these peacemakers, pops?
• Bain Moves On! Once highly-prized prep defensive lineman Ryan Bain is leaving Iowa after his second alcohol-related arrest in two years last weekend. Not sure exactly where, yet, but it will be someplace "where he's wanted," according to dad Rick Bain, who's at least half right when he reasons Iowa "wanted him for a back-up to Matt Kroul and Kenny Iwebema and you don't get looked at (by NFL teams) as a backup."
• Quickly: UCLA will name a starting quarterback this Spring, but it has no idea who; The Rocky Mountain News chronicles how great white tailback hope Kyle Bell got his groove back; Jeff Jagodzinski pledges to get sophomore Jeff Smith the damn ball more often; Ray Rice will miss Rutgers' Spring game after minor surgery Thursday; Wisconsin freshman Ken Royston is faring well all over the secondary; Jim Harbaugh wants to see intensity. Does Stanford do intense?; Once-promising defensive lineman Tavarious Robinson has left South Florida; and Illinois can't wait to see Arrelious Benn and two other early enrollees in the Spring game, but erratic passer Juice Williams remains "the face of [the] program."
The Rap Sheet
Crimes, misdemeanors and eligibility-crippling issues legal, academic, institutional and otherwise.
- - -
• Booted, three LSU players recently charged with burglary and assault, respectively. Les Miles doesn't have time for this shit, either. Not for backups, anyway. Troy Giddons and Zhamal Thomas were arrested last week for simple burglary, two weeks after Giddons was charged with putting $200 in online purchases on a stolen credit card. Tight end cum tackle Kyle Anderson was arrested Monday in the ubiquitous bar fight. Good luck in your future endeavors, young men.