The least you should know about the Las Vegas Bowl...
Sponsor
The Las Vegas Bowl is brought to you for the fourth consecutive season by Pioneer PureVision. For grammatical sticklers, there is a space in the brand name between "Pure" and "Vision" – you just need the unrivaled sharpness and clarity of a Pioneer PureVision PRO-1110HD 50" plasma television to see it.
Location Inquisitor
This is the one in:

a) Salt Lake City
b) San Diego
c) Las Vegas
d) El Paso
e) All of the above

If you said c) Las Vegas, congratulations! You can read! These will get harder.

Fabulous Las Vegas, Nevada, an ever-changing fantasyland of garish tackiness, offers a little something for everyone: fast-paced gambling, shows, stars, lavish surroundings and, for horrified but dutiful Mormons back in town to support their Cougars, a wide array of quick and easy matrimonial options. Multiple wives on the go may click here for some official tips on becoming one with another (and possibly another and another; not sure how the polygamist unions are supposed to work, spiritually) in the eyes of the Lord in Sin City, and here to book a fabulous wedding "in the clouds" at the Stratosphere.
The Venue
Sam Boyd Stadium in fabulous Las Vegas, Nevada! Check out its fabulous parking lot! The stadium is actually located about eight miles away from Vegas, meaning fans miss both the quaint appeal on an on-campus venue and have to drive through the desert and throngs of roadside protesting Mormons in town, to get back to the Strip. Most disappointing is that Boyd Stadium was once, until 1984, named the Silver Bowl, which strikes me as a very good name for a bowl contest. Alas, along with the Copper, Freedom, Peach and Citrus Bowls, good postseason names are nothing in the face of creeping, massive midfield logo-fied corporatism.
Formerly Known As...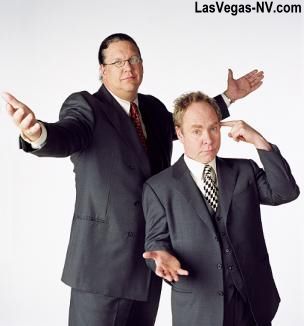 NA. The Las Vegas Bowl has always been the Las Vegas Bowl ("Sin City Bowl" has a better ring, if you ask me, though that would probably make it tougher to keep bringing in BYU) but it has gone through a rapid cycle of sponsors over the last decade: EA Sports (1999), Sega Sports (2001-02) and finally the current sugar daddy, Pioneer Pure Vision (2004-). We're still waiting for performers to shill out the cash for the "Siegfried and Roy Las Vegas Bowl" or, better, the "Penn and Teller Las Vegas Bowl: Corporate Sponsorships are Bullshit!"
Past Winners Include...
For years (1992-96, AKA "The Peak Era of Humanity To Which It Should Immediately Return"), the Las Vegas Bowl was distinct as both the first game of the bowl season and as a destination for a clash of conference champions from the MAC and the old Big West, which has a certain caché; Toledo finished an undefeated season in Vegas in 1995 by beating Nevada in the first overtime game in NCAA history. Pete Carroll's first team at USC was a loser here in 2001, wrapping up a 6-6 season with 10-6 loss to Utah. The UCLA-BYU winner tonight will be the first two-time winner of the game since it moved to the Pac Ten-Mountain West tie-ins that season.
The fifth edition of an ongoing public service to enlighten readers of their bowl viewing options...
Details: UCLA (6-6) vs. BYU (10-2) * 8 p.m. ET, ESPN2. Be there or be enjoying the warmth and company of your precious loved ones at this special time of year, square.
Catch Bronco at BYU while you still can.
Tune in for: BYU has been hidden away in the Mountain West's squirrely TV package, toiling away for tiny regional audiences on the likes of mtn and Versus and therefore is probably the best team that's lived its season in near-total obscurity. Positive facts about BYU: the Cougars have won 16 straight and 21 of their last 22 Mountain West games under Bronco Mendenhall, who will be hired away by a major, needy Pac Ten or Big 12 school sooner rather than later - and who likely rebuffed UCLA in its search earlier this month - topped 300 yards per game passing for the third straight season despite a new quarterback and, offensive acclaim notwithstanding, finished in the top 15 for the second straight season in scoring defense, and were ninth nationally against the run. Average margin of victory in MWC games: 14.9. BYU is a very solid team - a very solid program - that deserves some eyeballs for a change.
Turn away in disgust when: There are a few big differences between tonight's matchup and the one that resulted in a 27-17 UCLA win in the Rose Bowl (the stadium, not the game, duh) way back in the second week of the season. Fifteen differences, to be specific:
J. Hale
LB
Hamstring
Ques
M. Pitre
FB
Knee
Ques
B. Harwell
DT
Knee
Ques
B. Abraham
T
Ankle
Ques
S. Oatis
LB
Back
Ques
M. Everett
WR
Ankle
Doubt
N. Dragovic
DE
Hip
Doubt
R. Carter
RB
Knee
Out
M. Norris
CB
Knee
Out
K. Brown
DT
Ankle
Out
K. Bell
RB
Knee
Out
R. Moya
TE
Leg
Out
B. Olson
QB
Knee
Out
P. Cowan
QB
Knee
Out
K. Dorrell
HC
Fired
Out
The walking wounded have lost four of five since seemingly salvaging their season against Cal, only beating a similarly doomed Oregon outfit, post-Dixon, in possibly the ugliest offensive game in Pac Ten history, and in fact look very much like the shell-shocked, halfhearted Ducks that limped in to take a sound, virtuous beating from BYU in Vegas last year. The Bruins are without their coach and their top two quarterbacks, which leaves converted receiver Osaar Rasshan under center,  last seen going 0-for-7 with an interception before being pulled in the aforementioned loss to the Ducks, two weeks after going 3-for-10 in the loss to Arizona. It's either him or the Walk-on of Horror who flubbed away the Notre Dame game. Top rusher Kahlil Bell? Out since October. Top receiver Marcus Everett? Out since October. Top run stuffer Kevin Brown? Out with a bum ankle. L.A., literally, barely has a leg left to stand on.
What Else is On
You have no life. But that doesn't mean you can't enjoy these actual non-gridiron alternatives:
ABC • 8 p.m. ET • Lemony Snicket's A Series of Unfortunate Events (120 mins.)
Inspired visual effects and Jim Carrey's energetic performance distinguish this quirky, dark-humored 2004 fable. After their parents die tragically, the plucky Baudeliere orphans - Violet (Emily Browning), Klaus (Liam Aiken) and Sunny (Kara and Shelby Hoffman) - are forced to move in with a distant relative. He turns out to be the conniving Count Olaf (Carrey), who's intent on stealing the children's considerable inheritance. Meryl Streep costars Jude Law narrates. Rated PG for adult themes and strong language, the film won an Oscar for Best Makeup
(PG)
Telemundo • 8 p.m. ET • La Mascara del Zorro (180 mins.)
Un ladron desgraciado (Antonio Banderas) es elegido para heredar el disfraz del legendario héroe (Anthony Hopkins) para luchar contra la opresion española. Catherine Zeta-Jones, Stuart Wilson, Matthew Letscher, Maury Chaykin, Tony Amendola, Pedro Armendariz, L.Q. Jones. PG-13)
BYU's on? Outstanding. Let's watch, honeys.
- - -
PBS • 9 p.m. • Austin City Limits: Lucinda Williams; Old Crow Medicine Show (120 mins.)
Country rocker Lucinda Williams performs cuts from her 2007 CD, "West." Also: Old Crow Medicine Show, which performs rock-flavored mountain music, does songs from its 2006 CD, "Big Iron World."
(TV-PG)
HBO2e • 9 p.m. ET • Big Love - "Roberta's Funeral" (60 mins.)
Bill visits Juniper Creek for the funeral of his father's first wife, and to propose a deal to Roman; Barb helps Nicki out of a tricky situation at Home Plus; Lois seeks to improve her standing in the compound. (TV-MA)
- - -

SMQ Watchability Rating: All bowl games are rated on a scale of one TV ("Christmas shopping done? Yes? Think of more people. Phone book suggested if necessary.") to five ("Block out a few hours - and possibly the sun, if there's a glare - for this can't-miss classic.") based on completely subjective factors, up to and including potential cheerleader hotness/fulfillment of requisite nubile teen lust fantasies, which are so sadly lacking anywhere else on contemporary television or the Internet.
BYU is worth a look, just for the sake of equal opportunity air time, and UCLA has had a knack under Dorrell - as flat as they've fallen with the ball rolling in their favor - for pulling out stunners when the chips are down. Although, technically, they're not under Dorrell anymore, so whatever bizarre bipolarism they exhibit in the process of exorcising five years of inconsistent demons will be worth a glance.
Worth an afternoon or evening, if there's nothing better to do, until it gets out of hand.
- - -

The Pick: The Cougars already outgained L.A. by 200 yards in the first round, losing primarily due to a pair of fumbles and an interception returned for touchdown, and that was against the Bruins at full strength. Max Hall won't have to repeat his 391-yard passing performance if he doesn't actively give away a fattened pig of a win in the meantime.
- - -
| | | | |
| --- | --- | --- | --- |
| | BYU 30 | • | UCLA 19 |