The least you should know about the New Mexico Bowl...
Sponsor
The New Mexico Bowl is brought to you by a coalition of New Mexico sponsors, including the local dining favorite El Pinto ("The Pinto") and Phillips 66 ("Hard Working Gas"). Check out Rainbow Ryders, your hot air balloon ride specialists, who welcome and encourage all to take a ride high above and try to spit upon beautiful Albuquerque
Location Inquisitor
This is the one in:

a) New Orleans
b) Albuquerque
c) Memphis
d) El Paso
e) All of the above

If you said b) Albuquerque, you're right! And possess the most crude sense of geographical accumen. Visit one of Albuquerque's famous nightspots, i.e., get drunk in your hotel bar.
The Venue
The University of New Mexico's aptly-named University Stadium opened in 1960 with a UNM rout of the National University of Mexico (as is nature's way, the new triumphs over the original) and seats a little over 38,600. Outsiders probably like to think of it as a dusty field replete with tumbleweed, but University has hosted international soccer matches, concerts by the Rolling Stones and Metallica and, in1979-80, a I-AA bowl game known as the Zia Bowl. Among other things, "Zia"is defined as "sweat;swelling," though presumably not with pride.
Formerly Known As...
NA. The New Mexico Bowl of New Mexico boasts a remarkable tradition of stability, entering its second season of blatant homerism. The New Mexico Bowl for New Mexicans!
Past Winners Include...
San Jose State. The Spartans ruined the Lobos' jog across the street last December, recovering four UNM fumbles in a 20-12 win.
The fourth edition of an ongoing public service to enlighten readers of their bowl viewing options...
Details: New Mexico (8-4) vs. Nevada (6-6) • 4:30 p.m. ET, ESPN. Be there when the Lobos and Wolf Pack are overrun by actual lobos/wolf packs in a stirring, emotional scene to be immortalized from the canine point of view by official New Mexico Bowl Historian Jack London (he's going to ghost write it!)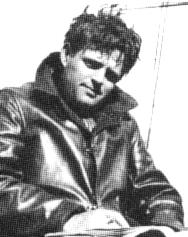 Finally, a bowl game a nature-loving peddler of Socialist propaganda can love.
- - -

Tune in for: Something about the very makeshift existence of the New Mexico Bowl, and especially of the University of New Mexico's presence in the New Mexico Bowl for the second year of the New Mexico Bowl's two-year existence, is very reassuring, in the darkest, seediest way. Here, in our nation's badlandiest, border outpost, the nostalgic spirit of cronyism and, hopefully, grimy backroom deals remains unabashedly alive. In the age of computer polls and the BCS tie-ins, one game reminds us all what the bowl season is really all about: shameless regional patronage.
Not that New Mexico doesn't deserve to be in the postseason - far from it, if we take widespread bowl bloat for granted (and we do). Unlike last year, when this game welcomed a sketchy UNM outfit that had limped in at 6-6 with a .500 Mountain West record and a loss to a I-AA team, these Lobos have earned their keep with typically solid defense (top 40 in all four major categories, top 25 in scoring and total defense) and old school, ultra-consistent, run-first balance on offense. Run-first balance! If that doesn't get the clicker clickin', it might be time to reassess your priorities.
Also do not underestimate the briefly interesting novelty of Nevada's "Pistol" formation, which spread to more high-profile offenses this year like LSU and Missouri but calls Chris Ault's brain `home' and has worked out stunningly well for the Pack: 1,400-yard great white tailback hope Luke Lippincott led a near-400-yard rushing effort in the four-overtime shootout at Boise State, the offense went over 500 total yards six times and the Pack finished in the top 20 in rushing, total and scoring offense. Freshman quarterback Colin Kaepernick can run and throw and is 4-3 as a stater, with all three losses coming down to the last play against Boise State and Hawaii and, less impressively, at San Jose State. After the opening blowout loss at Nebraska, the Pack's next five losses were by a combined 20 points, all but the one at SJSU to winning or BCS conference teams, i.e. it's a little better than "6-6 WAC team" usually indicates.
You can't declare Mike Love ineligible. Mike Love declares
you
ineligible - ineligible for groovin'.
- - -

Turn away in disgust when: At 33 points allowed per game, Nevada's defense was terrible even by WAC standards, but New Mexico comes in lacking not only the best weapon it has to exploit any defense, but also the best weapon's backup: two-time leading rusher Rodney Ferguson was declared ineligible this week along with reserve running back Mike Love, who - ego aside - was the only one trying to keep the group together when you get right down to it. Ferguson ate up a huge majority of the Lobos' carries and puts the pressure on sophomore QB Donovan Portrerie to carve up the Pack defense his own self. This is readily achievable, but given the very conservative nature of the Lobo passing game, it's likely to take forever. These offenses aren't likely to be actually stopped, but they are quite likely to trade excruciating 15-play drives all afternoon.
What Else is On
You have no life. But that doesn't mean you can't enjoy these actual non-gridiron alternatives:
A&E • 4:30 p.m. ET • Criss Angel: Mindfreak - "Building Float" (30 mins.)
Levitation illusions are performed. Included: Criss floats from one tall building to another; and levitates a child.
(TV-PG)
FX • 5 p.m. ET • That 70's Show: "Christmas" (30 mins.)
Eric finds he's cool when he returns to his high school; Red plays Santa at the mall; Jackie's booted off the cheerleading squad; Kelso lobbies for more time with Brooke (Shannon Elizabeth). Julie: Ashley Drane. Rachel: Shonda Farr. Natalie: Jennifer Aulden. Guy: Ben Ziff. Eric: Topher Grace. Red: Kurtwood Smith. Jackie: Mila Kunis. (TV-14)
Nothing says `Alaska' like a punch drunk Texan.
- - -
History Channel • 5 p.m. ET • Alaska: Big America (120 mins.)
George Foreman hosts a history of the 49th state. Included: Russian expeditions in the 1700s; the building of the Alcan Highway, which opened in 1942; and statehood in 1959.
Sundance • 5:30 ET • Nimrod Nation (30 mins.)
Bolstered by their 18-2 record, the Nimrods head into the first game of the postseason and face one of their fiercest rivals; Coach Peterson delivers an emotional speech on senior night, bidding farewell to six graduating players. (TV-PG)
- - -

SMQ Watchability Rating: All bowl games are rated on a scale of one TV ("Christmas shopping done? Yes? Think of more people. Phone book suggested if necessary.") to five ("Block out a few hours - and possibly the sun, if there's a glare - for this can't-miss classic.") based on completely subjective factors, up to and including potential cheerleader hotness/fulfillment of requisite nubile teen lust fantasies, which are so sadly lacking anywhere else on contemporary television or the Internet.
New Mexico-Nevada is a tough enough draw, even when one of the teams isn't missing its best player. The best you, fan, can hope for is that the Lobo offense is liberated sans it workhorse and decides to go bombs away, or at least brings on a Lady Kicker for comic relief as it memorably did with infamous Colorado reject Katie Hnida shanking an extra point into her teammates' helmets in the 2002 Las Vegas Bowl. Unless some horrible pre-game tragedy befalls current UNM kicker John Sullivan, no such luck this time.
CAUTION: For obsessed, inoculated fans only.
- - -

The Pick: New Mexico may be missing its preferred dimension offensively, but Nevada's defense is too shaky to think Porterie won't be able to get reliable receivers Marcus Smith (86 catches, best in the Mountain West) and Travis Brown (69 catches, 3rd in the MWC) heavily involved. The Wolf Pack (note the space, NC State!) should score  some, but New Mexico was more successful in a tougher conference because of its defense, which is by no means spectacular but is at least as good as any the Pack saw in the regular season.
- - -
| | | | |
| --- | --- | --- | --- |
| | New Mexico 26 | • | Nevada 24 |