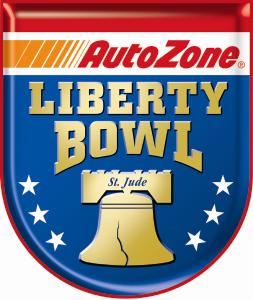 Give me Liberty or give me, well, certainly not death, no, no, I should say not, quite extreme, that. Quite ghastly indeed. A nice tea, though, love?
Site Inquisitor: This is the one located in:
    a) Shreveport       
    b) Tampa
    c) Philadelphia
    d) Memphis
    e) None of the Above
If you said d) Memphis, you are correct, sir! The River City (Motto: We have the BLUES...and many ways to cure it," an unprecedented and, frankly, refreshing marketing paean to depression) has made itself over into a truly docile destination for boomers and the like seeking the "Home of the Blues" and "Birthplace of Rock `N Roll," only with souvenir shops and chain hotels rather than the humbling poverty and degradation that actually fostered the art. You can't find brothels anymore on Beale Street, but you can buy a comfortable seat on a Sweet Magnolia Tour coach.
The Venue: The grandiosely-tagged Bowl of Liberty, another entry of the "decaying slab" variety with few (er, none) of the Reliant-esque bells and whistles, which has never looked better, or more full, than in this "virtual view." But it could be the muggy swamps of Puerto Lempira, though, dripping with malaria, and still seem an object of desire to SMQ, because it's the annual destination for any non-BCS-bound Conference USA champion, which is the only variety of C-USA winner yet known to science. For all intents and purposes, Southern Miss can't do better than this game, and it carries subsequent respects.

The Holy Grail
Formerly Known As: Never not the Liberty Bowl, and probably never not associated with St. Jude's Children's Hospital and Danny or Marlo Thomas since its move to Memphis, but the "Liberty" part stems from its origins in Philadelphia. Yeah, Philadelphia, in December, outside brought about 8,000 people, which actually dropped when the game move indoors for a year in Atlantic City before heading for warmer climates for the last 40 years. Former title sponsors include AXA Financial.
The Network Pitch: C-USA Offensive Player of the Year/Decade Kevin Kolb starts his 343rd and final game at the helm of the unorthodox spread attack he made his own over the last 13 seasons, against Steve Spurrier, who you claim to "love to hate," but face it, you not-so-secretly wish were coaching your team. Don't even act like you wouldn't do the Alabama Pant if you thought it might get him...Next!
Primal compulsion assures id will watch for...
How will Houston's pass-happy attack, one that continued to flourish during the best season of Kolb's epic career (3,423 yards, stunning 27-3 TD-INT ratio) while also making significant headway on the ground for a change and putting up 32 points per game. KK hasn't thrown a pick in more than two months, since the second of the Cougars' ongoing six-game win streak.
Elsewhere, Sidney Rice and, more quietly, Kenny McKinley caught more passes (112) than any other two teammates in the SEC, matched only by Dwayne Bowe and Craig Davis at LSU, as the USC offense settled into a consistent rhythm after being shut out against Georgia early on, and nearly topped 500 total yards against the then-top ten Clemson defense. Fun game for Carolina fans: what position is Syvelle Newton playing today?


Hey, Cock fans, can you spot Syvelle?
Socially-conscious superego will instinctively resist..
Carolina can be low, low octane at times, whereas Houston looks fairly prolific on paper, but SMQ contends USC can afford to play more aggressively with its athletes than, say, certain gold and black championship also-rans were willing to attempt against the Cougars, and defensive coordinator Tyrone Nix - undefeated vs. Houston as coordinator at Southern Miss, though his unit was essentially nuked by Kolb in a 2004 overtime game it never should have won - will not be afraid to walk those corners up. There's no evidence the C-USA champs won't be overmatched in the trenches by the step up in competition.
Instead...
...why not indulge the sweet tooth with a petal or two from the Valrhona dark chocolate flower Alejandro had personally shipped from Trinidad? Your palate has longed for years, after all, to taste the rare, exquisite white Porecelana cocoa bean, rehabilitated at last in all its malty, milky perfection, and the time for resolving to abstain from such sinful delectability is still days away.
What Else is On
You have no life. But that doesn't mean you can't enjoy these actual non-gridiron alternatives to momentarily fill the void eroding your inner soul:
4:30 p.m. - Comedy Central
-
Blue Collar TV
Fear:
"Fear" is the theme. Jeff plays a father who tries to help his family cope with the loss of their TV cable, and Bill plays a nanny who's attacked by a baby. Also, a redneck adaptation of "The Amityville Horror"; a spoof of "Fear Factor."
30 mins. TV-PG.
5 p.m. - The Style Channel - Extreme Makeover
Battle of the Bulge: Conclusion. Dr. Phil McGraw visits three of the weight-loss challenge contestants before they undergo their dream surgeries. Also: sessions with a top Hollywood stylist and fitness guru. 60 mins. TV-PG
6 p.m. - MTV - Pimp My Ride
Galant: Xzibit and the gang make over a 1995 Galant with headlight monitors; suicide doors; a flip-flop trunk; a white-fur chaise lounge; and a laptop connected to a rear-mounted projector. 30 mins.
6 p.m. - FMC - Nick Fury: Agent of S.H.I.E.L.D.
David Hasselhoff plays the vigilante comic-book hero in this futuristic 1998 made-for-TV action-adventure. The film opens with Nick Fury, a maverick espionage expert, hiding, but he's soon drawn back into the spy game by a multinational law-enforcement group known as SHIELD. And he has his work cut out for him: a terrorist organization led by the daughter of "the last great global bogeymen" has taken possession of a deadly virus and plans to unleash it on America. Val: Lisa Rinn. Viper: Sandra Hess. Jones: Ron Canada. Pincer: Tom McBeath. Kate: Tracy Waterhouse. Pierce: Neil Roberts. 120 mins. TV-PG.

Is it OK to root for the great global bogeymen? If not, fine, but remember: they are facing Hasselhoff.
Subjective Watchability Rating
Click here for the Watchability Scale.
For delivering a conference champion not from the Sun Belt and Steve Spurrier with Sidney Rice at his disposal, the Liberty Bowl is bestowed three boxes:

Worth an afternoon or evening, if there's nothing better to do, until it gets out of hand.
Houston has made its living under Art Briles minimizing its personnel disadvantages by neutralizing pass rushes with quick, safe throws that make maximum use of its primary strength, which has been Kolb from Day One. Spurrier, though, has done essentially the same thing against the more talented members of the SEC - both offenses are pass-first, but do it to control the tempo of the game and aren't explosive enough to sustain success without running. Carolina is in trouble if it doesn't put UH on its one-dimensional heels by jumping to an early lead and/or, less likely given its season-long problems stopping the run, forcing Kolb into repeated must-throw situations. Where he can see Houston's backs being stopped, though, Cory Boyd and Mike Davis are more likely to have a big day by Gamecock standards.

South Carolina 28, Houston 23