For decades, Big Ten powerhouses were shut out of the postseason by the league's strict prohibition against such reward for all but the conference champion. Well screeeeewww that! In the 21st Century, everyone gets rewards!
So much so, in fact, it can be difficult to determine just who is and is not going bowling these days. Below is the detailed resume of a Bowl Subdivision program which may or may not have accepted a gracious invitation to a postseason contest. Your challenge, knowledgeable reader, is to put yourself to the test: can you tell whether or not the program described below is scheduled for a bowl game, without peeking at its identity? Give it your best shot, then click `Read More' to reveal the secret identity of today's contestant. Good luck!
First of all, comrades, let me say, even though I did face one Championship Subdivision team early, my schedule was surely the most oppressive of any working team's in the country. Even a few teams I thought might suck turned out to be pretty good: my first three Bowl Subdivision opponents wound up with ten wins. Each. Okay, two of them, I understood, I expected, and they hammered me. Fine. But the other, no way did anybody see that coming, especially after I was able to come from behind to hand them one of only two losses they had to deal with all year.
Still, growth and improvement was, as predicted, exponential. I was kind of a consistent "spoiler," actually, for a team without such premium resources and talent relative to my peers, coming down the stretch to beat three straight bowl-eligible teams in a hellish five-game marathon against winners and the like, and even managed to upset one nine-game winner. If you'd call it an upset, of course, which I prefer to not, comrades, though I had defeated only one winning opponent previously this decade.
Offensively, much was left to be desired, though many of the problems came during a brief period in which I was forced cruelly to operate without my starting quarterback, with no adequate running back resources on which to lean (my leading rusher, comrades, he did not even crack 600 yards, and was hopeless his own self until proving some value in the string of premium victories mentioned above). Without this passer at midseason, I lost two games of three, beating merely a one-game laughingstock and losing to two other conference foes. Upon his return, I was rejuvenated by a dose of impetus, if you will, to two consecutive upsets of ranked opponents and a third in which he completed eight passes of nine for two touchdowns. Alas, he played sparingly against my chief rival in the finale, and his backup threw interceptions in shameful defeat.
Still, my recent reputation as a woebegone loser hopefully is fading into a bright, glorious future, one of domination that can be plausibly denied by none.
Am I Conference Champion?: No
Opponents' Winning Percentage (I-A only): .609
Winning % vs. Bowl-Eligible Teams: .444
Winning % vs. BCS Conference Teams: .400
Longest Winning Streak: Three games (11/04 - 11/18)
Longest Losing Streak: Three games (9/23 - 10/07)
Average Margin of Victory: - 3.0
Average Yardage Differential: - 73.42 yards/game
Best Statistical Rank: 13th in Kickoff Returns (23.82 yards/return)
Worst Statistical Rank:  115th in Total Offense (252.83 yards/game)
Total Offense: 115th (252.83 yards/game)
Total Defense: 54th (326.25 yards/game)
AM I A BOWL TEAM?

NEGATIVE!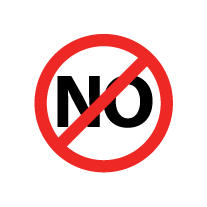 If you said the University of Arizona Wildcats were going bowling, you'd be dead wrong. Though the 'Cats won twice as many games as in 2005 and boast an impressive string of pelts on their resume - BYU, California, Oregon, Washington State - their 6-6 mark wasn't good enough to break through to the postseason in the relatively under-represented PAC Ten, which is sending only six teams compared to the nine en route to bowls from the SEC and Big XII, eight from the ACC and seven from the Big Ten. This has nothing to do with its introduction of the ninth conference game in the added twelfth slot on its teams' schedules. Don't even consider that.
How did you do?