While preparing unprecedented emotional stocks for Saints-Southern Miss on the same day...
Saturday's theme: frustration.
SMQ Watched...
Maybe something in SMQ's brain was particularly attuned to officiating. Friday night, SMQ attended a tense high school game determined in large part by calls and non-calls that had fans from both packed sides repeatedly howling, and maybe this disdain carried over. Maybe fairly run-of-the-mill circumstances for some reason stuck with him more than usual; questionable calls are a part of pretty much every game, and are critical in most close games.
But in games SMQ watched Saturday, bad calls not only abounded, they abounded in crucial, game-turning situations - and the real issue is that the supposed fix, instant replay, instead played the very willing accomplice in making certain they remained wrong or became wrong:
Maryland 13, Clemson 12
His team trailing 10-9, Clemson QB Will Proctor committed what should have been a virtually game-icing fumble, which C.J. Spiller hopped on as it bounded into the end zone. Maryland piled on top of him for a safety and an apparent 12-9 lead, with the ball coming back to UMD in great field position. SMQ saw no reason whatsoever for this decision to be reviewed, and in fact took the review as an over-cautious formality and excuse to flip over for a few plays to Mississippi State-Alabama (where MSU itself was robbed of an obvious fumble before the half, even after a review, though the subsequent 'Bama drive was stopped at the goalline). When he flipped back, a big tight end is loping down the middle of the field for 70 yards on a snap from the goalline. What, Clemson somehow got the ball backed up against the goal again? Because no way was the safety overturned.
Er, well, the officials flipped here. Indisputable evidence showed the ball was outside of the end zone when Spiller fell on it? Certainly, from TV commentators, the Maryland sideline and fans, and SMQ in his easy chair, there was adequate dispute.
The call, of course, allowed the big play that led to Clemson's go-ahead field goal. And, of course, Maryland overcame the call to win. It shouldn't have taken a tense drive and last-second field goal to get there, though, at least under those circumstances.
So in this case, the bad call didn't cost a team a win. Unlike...
LSU 28, Tennessee 24
LSU's had a few reasons to complain about replay already this season, notably the pass interference no-call at Auburn. In the second quarter Saturday, it also had a possible touchdown nixed on the field and in review after a punt came dangerously, dangerously close to grazing Tennessee's Demetrice Morley on the hand; SMQ has no qualms with this call because replay was not conclusive.
But in the fourth quarter of one of the great, memorable matches of the season, with the Vols up four and LSU driving for the eventual winning touchdown, JaMarcus Russell lost the ball in a crowd at the end of a scramble for a first down, which should have been his fourth turnover of the day. Officials, however, ignoring the dictate that too-close-to-call fumble decisions should err on the side of caution - that is, should be ruled a fumble, because fumble calls can be reviewed, where plays on which the runner is ruled down can't - called the massive quarterback down, allowing LSU to continue its impressive drive for a huge win. Tennessee definitely would have recovered the ball in LSU teritory, already in James Wilhoit field goal range, with a little under four minutes to play; from there, it's not a stretch to assume the Vols could have run down the clock and, with LSU needing the touchdown (rather than just a tying field goal) with far less time, hung on to win with a game backup quarterback.

Overlook not also the Fake Punt of Fortune
Wake Forest 21, Boston College 14
Wake Forest, hanging on to a touchdown lead at the start of the fourth quarter, threw a third down pass in its own territory that was snagged by one of the Tereshinksis, then knocked out and recovered by BC, which returned it to about the Wake ten-yard-line. The ball was marked and the Eagles were set to take over there with an excellent chance to tie. Replay showed Tereshinski had the ball, took two to three steps, and had it knocked away as he attempted to bring it into his chest; there is no way indisputable evidence could determine he did not have control of the ball - it was in his hands for at least three steps. But the play was ruled incomplete, Wake had the fortune to punt, and BC didn't get back in position to tie.
These are not by any stretch monumental calls. These are the sorts of calls that happen in a game or two every week. It was just more rampant in SMQ's mind Saturday and had a big impact. They don't invalidate wins or anything. But the number of plays, big plays, still wrong after review is kind of shocking. In two of these cases, replay was employed to overturn a close call that looked very right the first time on the field; certainly in neither case was there anything like the "indisputable" evidence mandated to reverse a play. In the third, the officials were prohibited from even using the system to fix what SMQ thinks (it's never wise to project what an official is going to see on any given call, as this is completely random bordering on non-sensical about 10 percent of the time) would have been a pretty easy call to overturn. Every one of these calls did or could have directly affected the outcome of an important game. Oklahoma-Oregon has taken the brunt of the replay criticism, but SMQ can also think of another half-dozen key calls (the Eddie Royal fumble against Clemson, which could have turned a close game in the third quarter, for one) that he and every voice around him and on television thought were completely wrong after a review. Most of these have not been that close.
And SMQ supports replay! Officials use it as a crutch and too often review calls that were obviously correct and should not be reviewed, but it helps them get the call right at least two-thirds of the time. This segment is just frustrated venting because this aspect plays such a role, and because SMQ so disagreed with what he saw from it on numerous occasions Saturday (above are only the instances that played a role in the game's outcome). Short of a call for the elimination of video review, which is not serious, there's no solution except vigorous shaking and commands to get these decisions right. And that's a penalty.

Is the reception bad in there or what?
In non-official-bashing action:
Arkansas 26, South Carolina 20
Gus Malzahn was supposed to struggle with the transition from high school to college coordinator, but his offense at Arkansas is one of the most creative and fun to watch in the country because of the talent and the number of players he involves. It's key that the Hogs are good enough to run the ball straight ahead for big gains when necessary, and that they have a receiver of Marcus Monk's big play caliber at which to lob jump balls and occupy defenders - that combination alone makes it a tough scheme to defend.
But Malzahn's also taken the spread option to another level by allowing his many running back options to handle the actual running aspects. This is not the same as sticking a former high school QB turned receiver in the shotgun for an Incredibly Surprising Quarterback Draw because the quarterback in this situation (usually Darren McFadden) usually functions the same way a Pat White would, as a threat to give or run, i.e., it's a legitimate option rather than an obvious take-off from the new quarterback. Defenses still have to play responsibility. With the speed Arkansas is able to put on the field, this presents some real problems. On one play Saturday, McFadden came in at quarterback, and, as usual, Felix Jones motioned in right to left before the snap; on this occasion, he took a fake from McFadden on the speed sweep. Regular quarterback Casey Dick was split wide right, and followed Jones' motion on a reverse action after the snap, and he also took a fake from McFadden, who proceeded to turn it up a seam for an easy first down run. South Carolina had no clue. This was a fairly standard little sweep, but off two reverse actions, one to a passing threat, all of which USC had no choice but to respect. These spread packages, from a team that has the athletes and already blocks well enough to make hay out of its base sets, are a pretty frightening innovation.
CONCEIT...
SMQ was right about: From his Friday preview:
Arkansas at South Carolina
USC is tempting because of the way it's played other tough SEC teams at home since losing to Georgia and this is about the time it started dropping highly-ranked folks last season, but frankly, the `Cocks aren't tough enough against the run (67th nationally, including good games against Wofford, Florida Atlantic, etc.) to deal with Arkansas' ground game. And certainly not to pay attention to Marcus Monk at the same time.
ARKANSAS 26, SOUTH CAROLINA 20
Arkansas ran for 267, Monk had 192 yards on eight catches, and the final score? Arkansas 26, South Carolina 20.
...AND CONTRITION
SMQ was wrong about: Just remember the Arkansas thing when reviewing SMQ's projected wins for Miami, Tennessee, Texas A&M, N.C. State, Clemson and Boston College.
And on JaMarcus Russell:
..the Vols are probably in a better position if the game is put on the quarterbacks: Erik Ainge (three INTs against Alabama notwithstanding) has shown a lot of poise this season as a passer in big games that JaMarcus Russell has not, especially in hostile road environments...
Ainge, of course, effectively did not play - Jonathan Crompton was great on a couple of drives and especially two long touchdowns to Robert Meachem, but inconsistent without a running game to take a little pressure off. Russell, meanwhile, non-fumble and earlier INTs notwithstanding, was a cold-hearted, impossible-to-tackle assassin when it counted Saturday: no other offense is going to approach 478 total yards on the UT defense. LSU's second half scoring drives covered 77, 52 and 80 yards (the clutch winning possession), and another went 49 yards before one of JR's lapses wound up as a third pick. This, accompanied by a turn as the committee-bound Tigers' leading rusher, is poise in a big game, in one of the toughest possible environments.
WHAT? WHAT?!
Upsetting
Aside from late scares with weaklings and the presumptive combatants in the OMG Game of the Century fizzling just at their dramatic nadir, take a number:
 - Kentucky knocked off Georgia for the first time in a decade.
 - Mississippi State ended a five-plus-year SEC road losing streak at very slumping Alabama.
 - Washington State, off the momentum of two straight double-digit wins over winning teams and some top 25 notice, laid an egg at home in the service of Arizona's second league victory.
 - Perennial laughingstock Buffalo effectively ended resurgent Kent State's bid for a MAC championship by scoring 38 points in the second half en route to a stunning 41-14 win, by far the best in the school's brief I-A history.

Phil Steele's Kent State dreams are melting...melting...
Georgia and Alabama, in particular, confirmed the new depths of their already disappointing seasons, though Kentucky is obviously an improved team. If teams were ranked into the 40s and  50s, would the 'Cats move ahead of UGA? It does put UK (33-3 in the SEC) ahead of the Bulldogs (3-4) in the standings, at least.
A FINE WHINE

SMQ Complaint of the Week
Well, see above re: calls on instant replay. The only addition is another call for the NFL-style coach's challenge system, where no replays are initiated by the booth except in the last couple minutes of a half.
SMQ HOMERISM
Southern Miss at Memphis
Eh. SMQ has very little confidence at this point in the Eagles, especially their offense, which has descended even below previous levels of ineptitude. But Memphis is worse right now - the worst team, in fact, in a bad league, with inexperienced quarterbacking, little to know big play oomph from its skill players and a reeling defense whose coordinator was dumped mid-season. Before mid-season. If Southern can't pull one out here to keep itself in position for an East division title, it doesn't deserve to be televised anywhere on any day of the week again. And maybe it doesn't, anyway.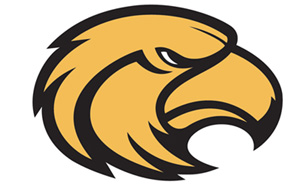 SOUTHERN MISS 17, MEMPHIS 10